It's the last (hopefully) Sports Day in my secondary life. Much better than last year.
Our class was seated at the end, and was sheltered from the blazing heat of the sun and i was actually playing attention to it! The previous time i just sat and read throughout the event. Maybe the reason why i paid so close attention was that i'm closer to my classmates this year than last.
Anyway, there was our school's Band performing and Teachers' Relay!
Hehehe took plenty of photos!
Let off at ~12.15pm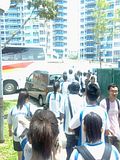 Beware! The march of Yusoffians
Took 198 bus to Buona Vista MRT station but got off too early. =__= ... Alighted at KK hospital ..... Didn't want to spend money to board on the same bus again so i decided to walk.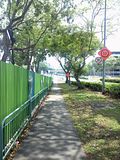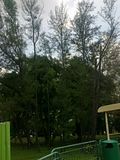 Then took a bus near Fairfield Secondary School to Dover MRT.
So all's good. I didn't get lost! Yay!
While i was walking in an unknown area (to me it is), there are parts of Singapore that i haven't discover. Buildings that the names are like strangers.
So, after O level, i will be exploring Singapore with Joey from morning until night with the two of us. It's like a self-explore tour of another country, since i'm only concentrated in a few areas.
:)
Hope you enjoy your day today too!
It's gonna rain, i can feel it.