Then after the whole celebration, we were able to go back home. I went to my Primary School to see my ex-Form Teacher which i haven't seen in 3 years. I didn't expect so many secondary school students to be going back to LianHua.
We were all waiting outside of the school. Just like fans wanting to ctach a glimspe of their idols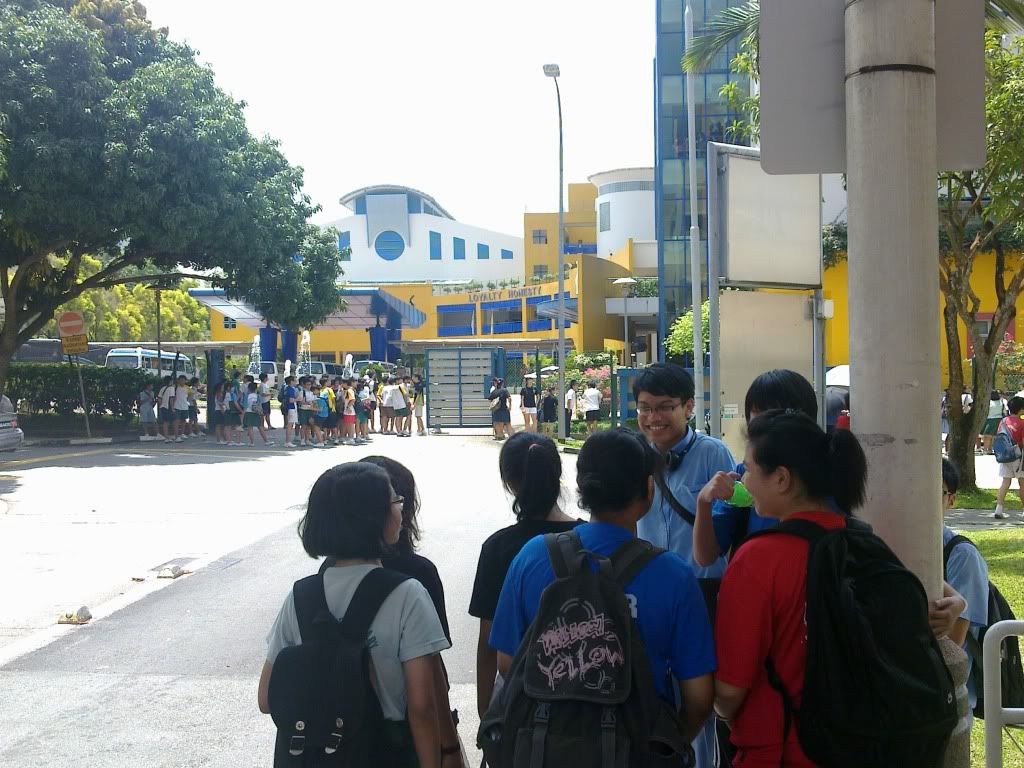 And i saw my ex-classmates. Some changed. Some didn't.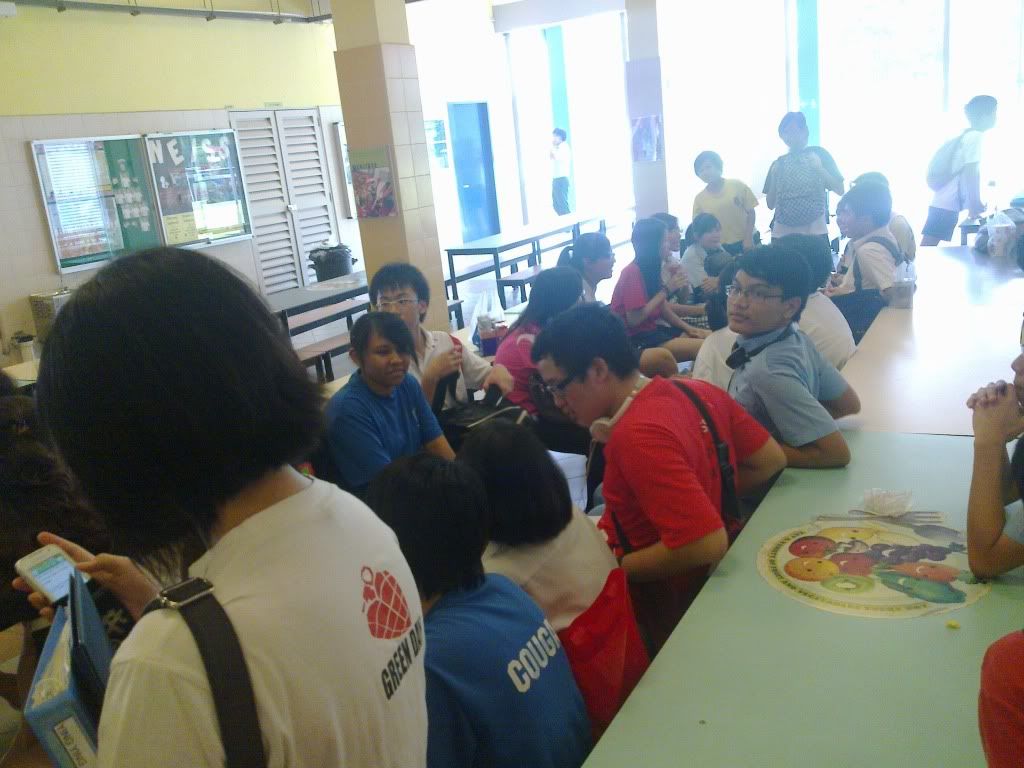 One did. And i was so shocked when i saw him.
And I saw Ms Yong!! :D
I walked around the school (no one stopped me!) and chanced upon a poster that had been take 5/6 years ago. So nostalgic!!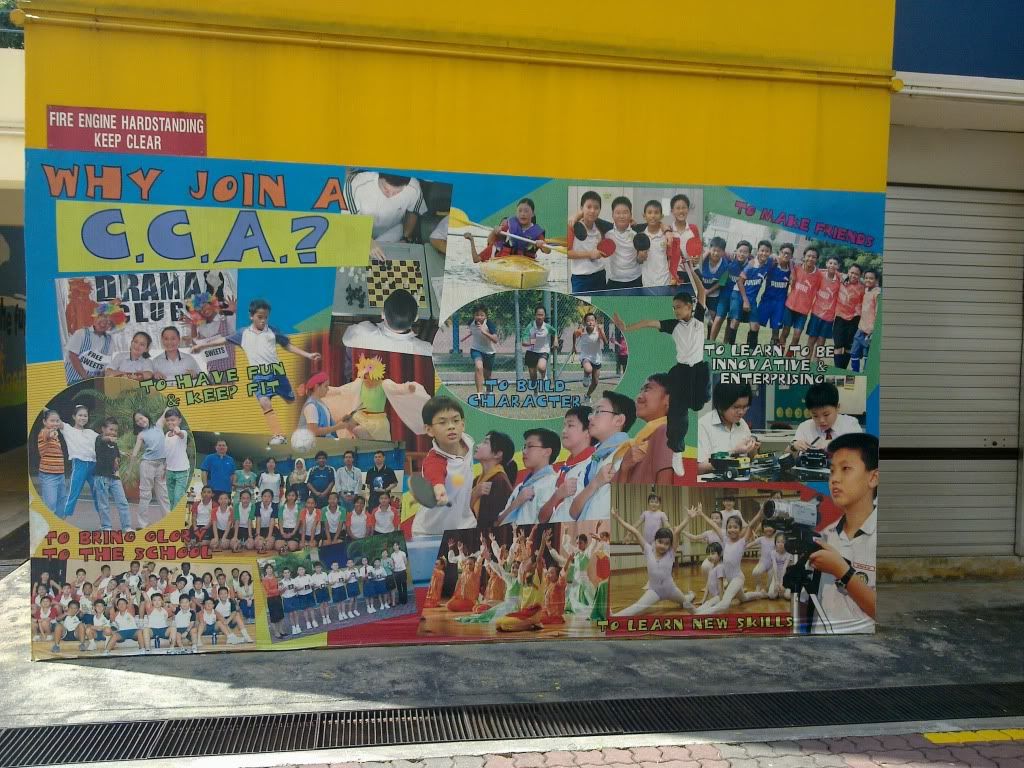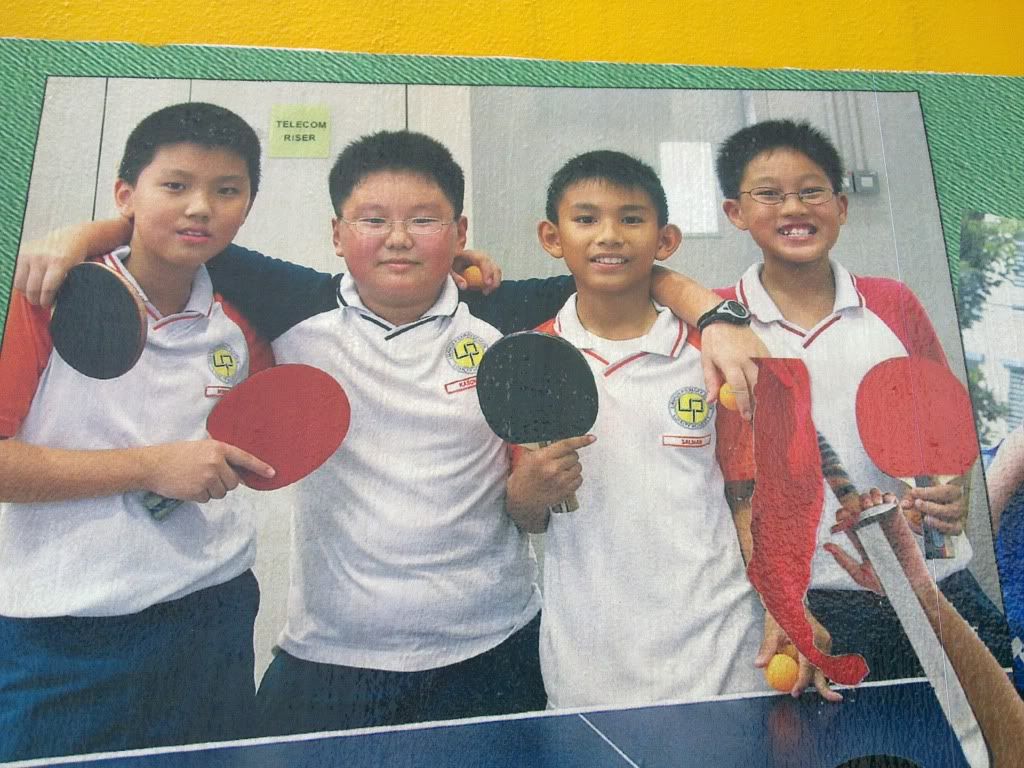 My CCA members!! From the right, Jun Kai, Salman, Kaison and another guy.
Raymond. I heard he got accepted to Singapore Sports School.
Hai Song. I remembered his handwriting had a cursive 'y' .
From the left: Chole, Ming Jie, Andy, Johnson and another person.
OMG, i can still recall their names! :D How cool!
Perhaps this will be my last visit to LianHua.
Perhaps...