Today's
And we, the class of 4E2, prepared a skit for them.
Hehe. I really hope they enjoyed it.
We were let off early from our lessons (we still had lessons on Teachers' Day. Can you believe it?) , and so we got ready.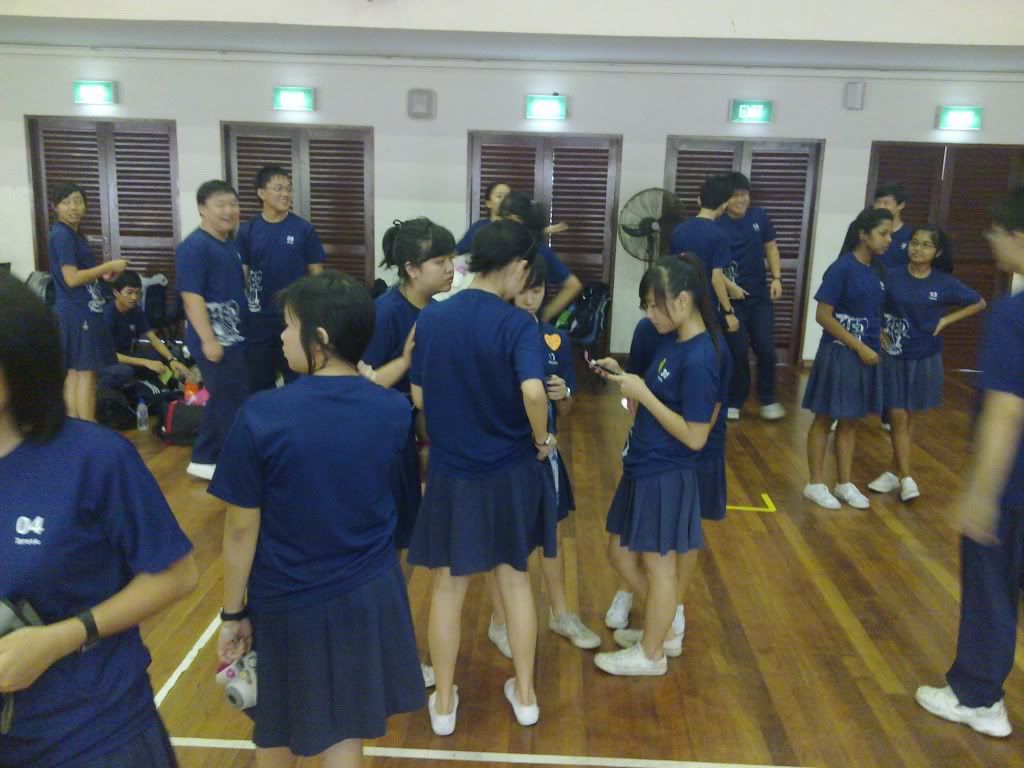 And in our mood, we took photos as well, since EVERYONE acting in the skit wore their 4E2 Class T.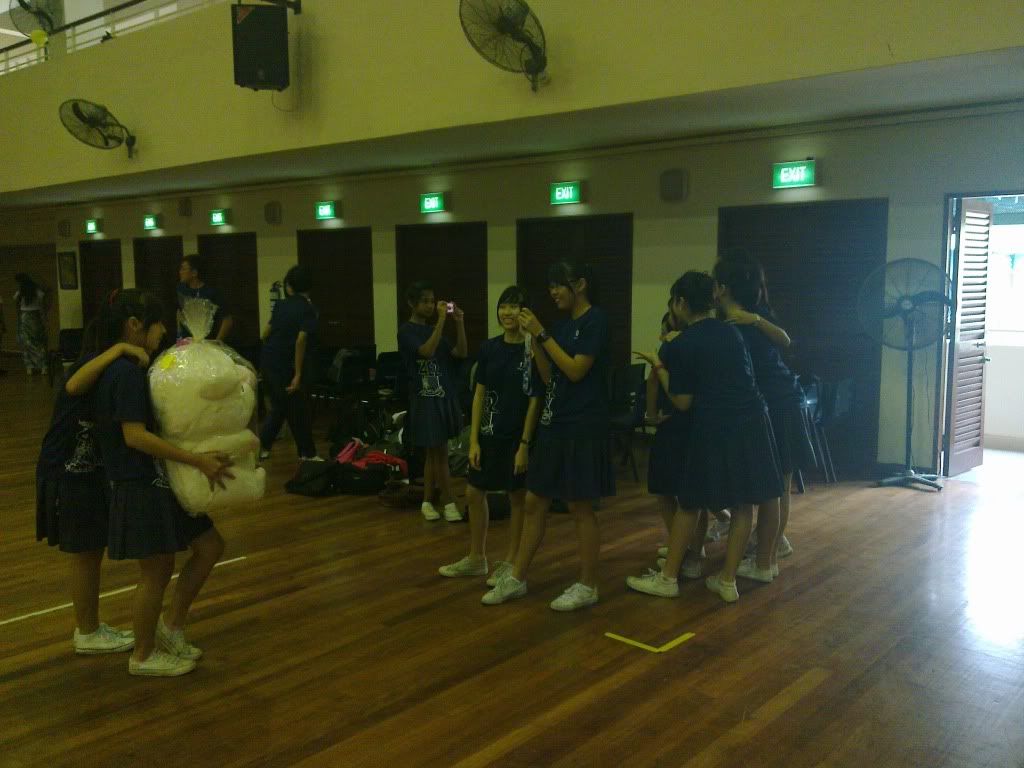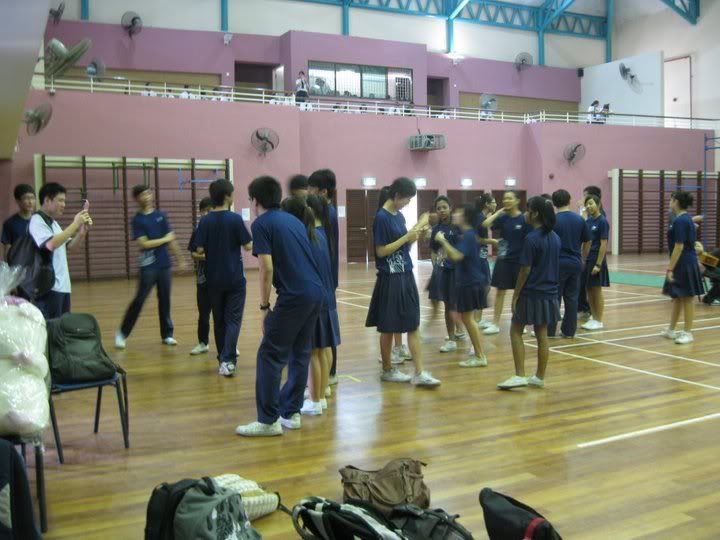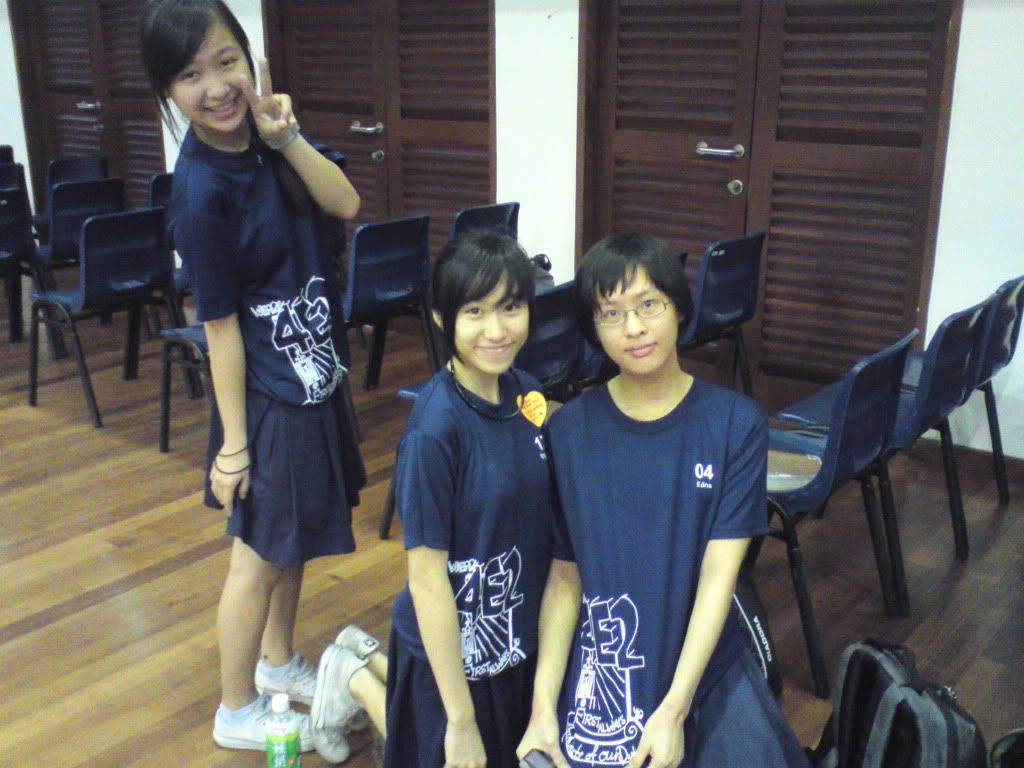 I have come to realise that i am not cowardly hiding from the camera anymore, since I've come to accept my "beautiful" looks and the redness of my skin.. And i think taking photos is one way memories can live, so that is why I'll always be seen taking photos, albeit not so good ones.
We rehersed a final time and prepared ourselves for the performance.
The gathering of all the students of YI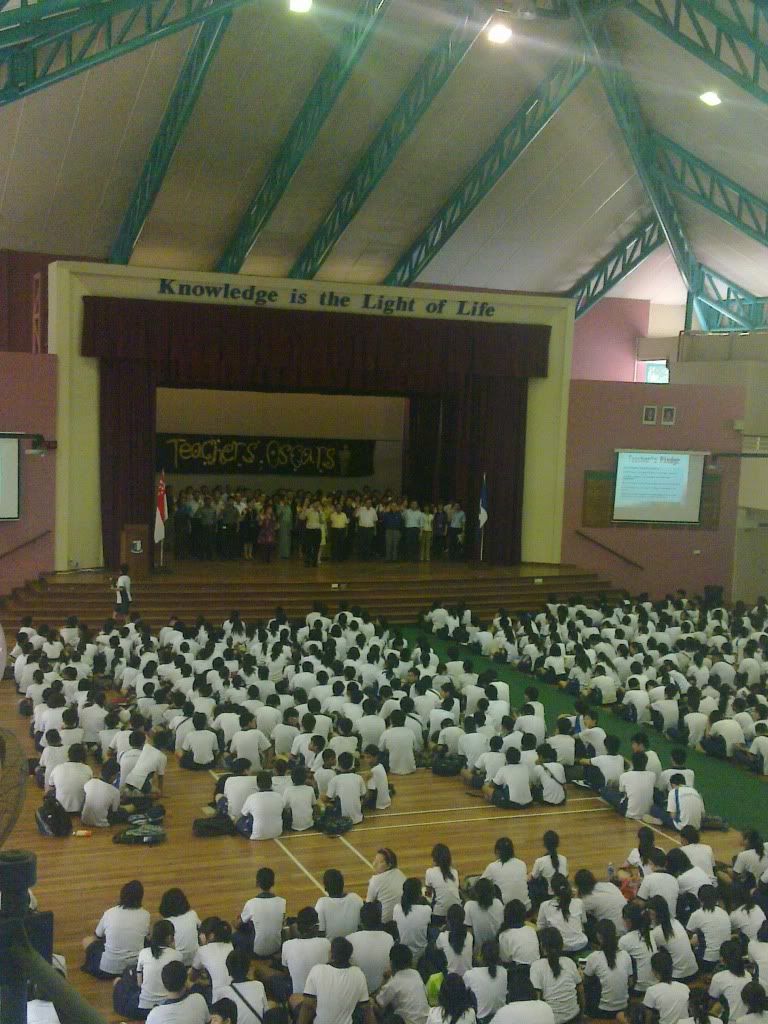 While we were in the backstage
I would like to say that our performance was good, but it can be improved on. But it was a very fun learning experience for me, a person who 3 years ago was not sociable at all to stand with my favorite class and perform for the teachers. Those who never performed this skit with us really lost out.