So the days of searching what to wear for Prom has come to this: the end of it.
How do I feel?
A little disorientated, since I have to find something else to look forward to. But I guess that could be easily remedied.
Was it fun?
It was ok. There were a lot of cheering and shouting coming from me, though :D. Especially doing the games section.
Who wore what?
There were so many wonderfully dressed people out there! The girls styled their hair, wore makeup (even the ones I didn't expect them to) and wore high heels. Beautiful~. The guys mainly wore vests, long sleeved shirts and pants. Handsome~.
The Start:
What I wore for it.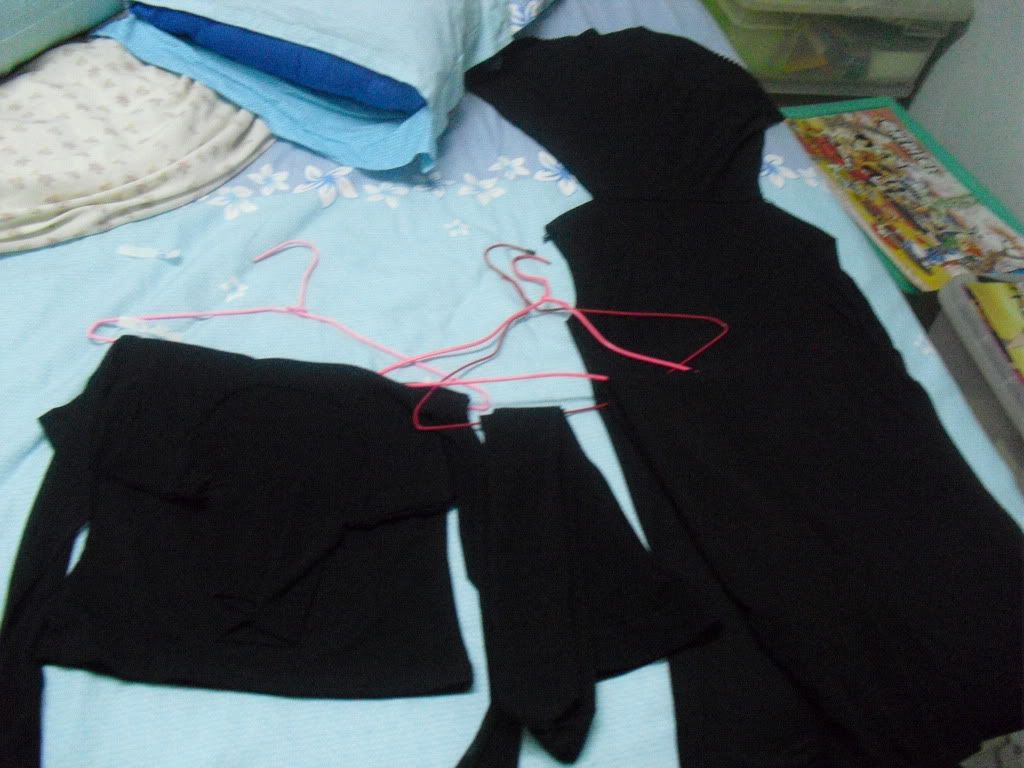 Black, black and more black.
It's actually layered. The shirt and leggings/stockings I will wear first, then over comes the dress. And I had just realised at that time that the dress was very very short -.- I was very scared the dress will just slide up and show off my "thin" thighs . Haha.
The final result: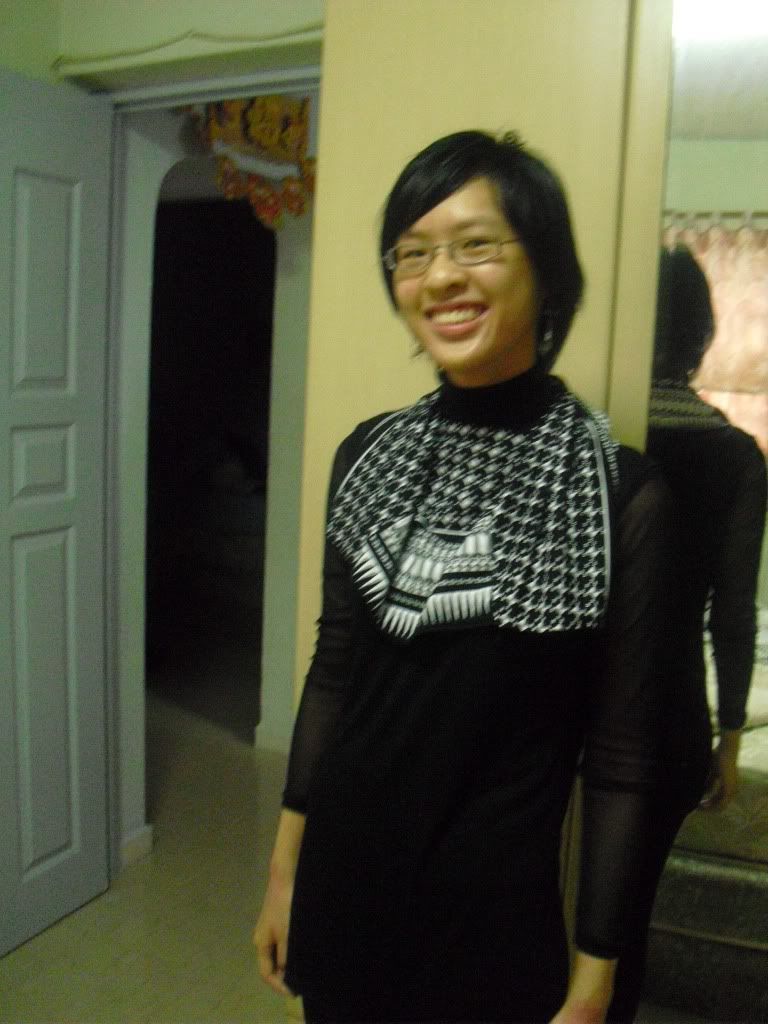 I will not ask for compliment, I will not ask for compliment, I will not ask for compliment.
The Journey to the Hotel:
Thanks for my parents who brought me there!
And also for picking Angeline.
We were the first few to arrive. Saw the guys decked out in vest and pants. Very Suai. :D
And then the others came flowing in.
We registered our names and in we went inside the ballroom/function room :)
Busy taking photos with my dressed up friends :D
And there were performances by our teachers! Mr Lee, Ms Chia and Ms Ng.
I could hear many shouts and cheers coming from our table when our class mates where chosen for the games. The loudest for me, i think, is definitely when Syafiq posed. :D That will forever be engraved in my memory. He was so cool! I should have taken a video of that catwalk.
It had been a wonderful and magical night. To see all my friends -- well most of them-- all decked in their prettiest and handsome-est outfits, taking photos and chatting about... It was (at the risk of looking like a person who has limited vocabulary...) fun ^^
There ae many other photos I have taken, which I am too lazy to post. So go onto
Facebook
for them :)